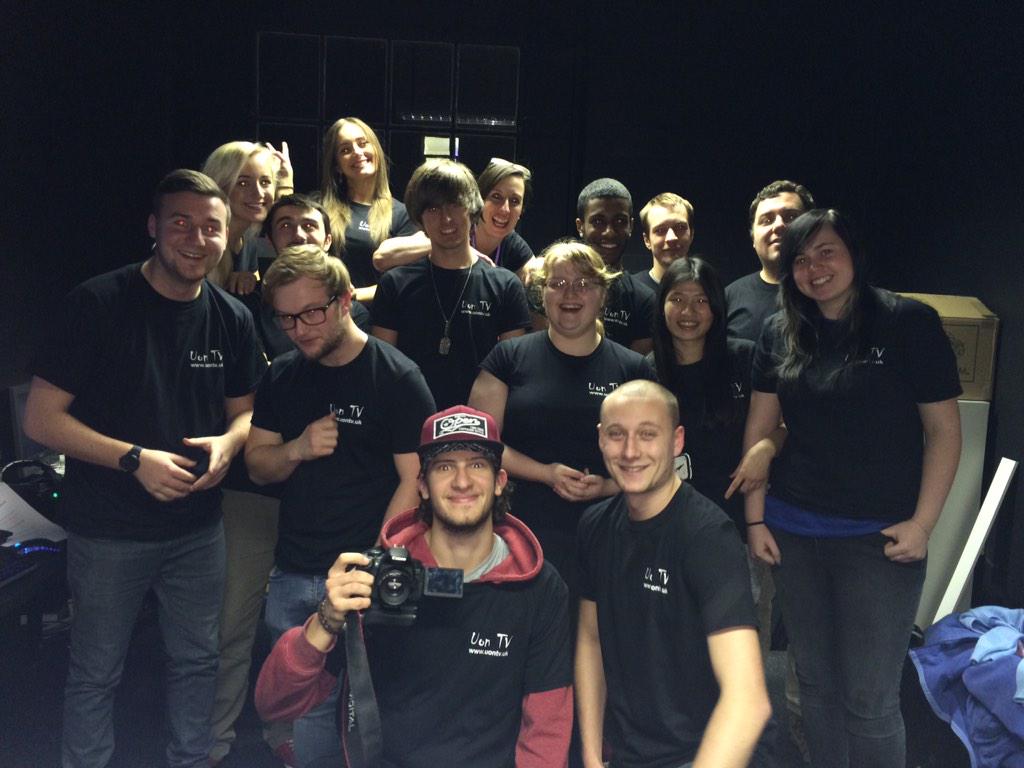 UonTV crew celebrate the success of their first 'live' web streaming event on Thursday 11th Dec 2014.
The aim of the project was to research and produce content for a 12 hour 'live' streaming webcast from the University of Northampton studio based at Avenue Campus. Students worked throughout Oct/Nov/Dec to produce a wide range of programmes including; Dine with Students, local News reports, short films, music video and also hosted a 'live' studio debate.
Student producer Colette Hiles commented 'It was a fantastic experience which challenged me to be creative and produce a professional series of programming which provided us all with invaluable industry simulated experience'.
The UonTV project will start again January 2015 and is now recruiting students to undertake various production roles based in the Television Studio and in small production teams. If you are interested please visit the UonTv FB page or emailuontvuk@gmail.com or the twitter page https://twitter.com/uontvuk/ for more details!